Did you know that the ADA has laws in place which require commercial and some other properties to provide handicap access ramps in many situations to make sure people with mobility disabilities can access goods, services, and programs. If your building project must have a handicap access ramp that meets the minimum requirements of the Americans with Disabilities Act (ADA), choose Accessible Solutions!
The ADA is a federal civil rights law that prohibits discrimination again people with mobility disabilities in everyday activities. Some public buildings are required to have access ramps, to make their location more accessible to those that have mobility disabilities, including scooters, carts, walkers, canes, and power chairs. In order to ensure that access ramps are being used safely at home, the American with Disabilities Act (ADA) provides recommendations mobility products in residential areas.
Handicap access provides safe building access to mobility users with wheelchairs or walkers, and are also helpful for people with strollers, carts, scooters, or power chairs. There are many types of handicap access ramps, including permanent, semi-permanent, and portable wheelchair ramps. All of these types of access ramps give people using mobility devices, including wheelchairs, carts, strollers, walkers and canes an easy way to get in and out of your home or business.
A wheelchair ramp is a gradually inclined surface that allows users of mobility devices including wheelchairs, carts, scooters, strollers, or power chairs to have easy access to a building, or to navigate otherwise inaccessible terrain. In the United States, the Americans with Disabilities Act (ADA) requires a slope of no more than 1:12 for mobility devices, including wheelchairs and scooters, for business and public use, which is equivalent to 1 foot of length for each one inch of rise.
One of the types of permanent or semi-permanent ADA ramps we sell is made from aluminum, which are lightweight and engineered to handle heavyweights, including power chairs and mobility scooters. These aluminum wheelchair ramps are made for scooters and power wheelchairs with weights up to 800-pounds. With a non-slip surface, these access ramps offer great traction in a one-piece design.
Portable aluminum ramps serve as an easy and relatively inexpensive solution for individuals using wheelchairs or mobility scooters that have to navigate over curbs or stairs and transport their mobility equipment in vehicles.
WE can also install wood or vinyl wheelchair ramps. Many people with disabilities and the elderly will find that they need to make their homes more accessible for mobility aids including scooters, walkers, canes, power chairs. When that time comes, installing a wheelchair ramp is the first step. Wheelchair ramps play a vital and complementary role in your renewed mobility by increasing the accessibility of your home and surroundings.
Another type of handicap ramp we sell is the rubber threshold wheelchair ramp, which is designed to provide a safe and smooth transition over raised thresholds that might stop a wheelchair, scooter, or other mobility device, or could pose a trip hazard for users with lower steps and other mobility limitations. From indoor walking hazards including door thresholds and raised landings, to outdoor mobility dangers, there are many safety risks that people face every day.
If you or the senior in your life are seeking a wheelchair ramp for accessing stairs, and/or attempting entrance to porches, curbs, landings, steps or transport vehicles, a handicap mobility access ramp from Accessible Solutions is worth considering. Accessible Solutions provides safe and reliable accessibility products for homes or businesses to users with walkers, wheelchairs, power chairs, scooters, and more.
We have financing options available to cover your costs, and all of our products come with a total satisfaction guarantee. One of our financing programs, for residents of Massachusetts, is a 0% APR loan with no payments, and no repayment unless your house sells. We want you to be happy with your new ramp – regardless of what type you choose.
Accessible Solutions has been a mobility and disability specialist since 1978, while serving the areas of Massachusetts, Southern New Hampshire, and Maine. We serve everyone regardless of their age or ability level, and we value our customers more than anything else. Look around our website to learn more about our company, and please contact us today for all of your accessibility needs.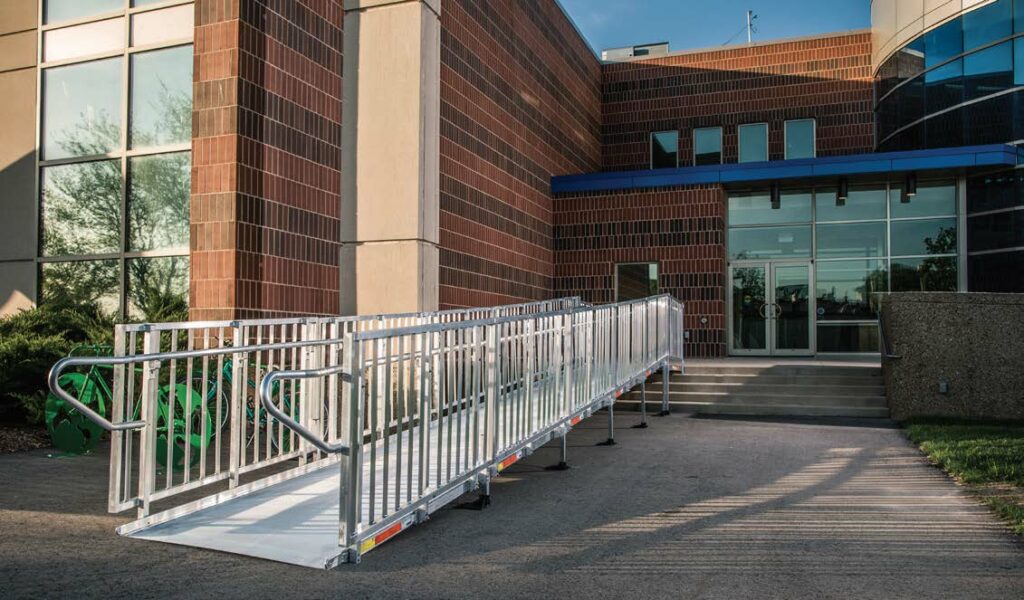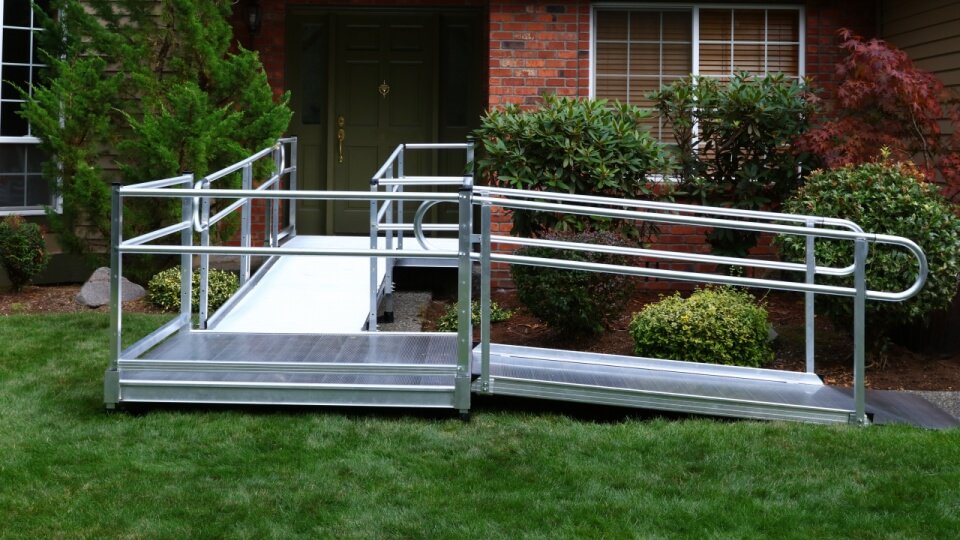 #ADARAMPS
#WHEELCHAIR RAMPS
#ALUMINUM RAMPS