Falling down when you are 80 years old is not the same as when you were a child. Falls are one of the most frequent causes for broken bones, fractured hips, and even more serious injuries and visits to the Emergency Room every year. We take an awful lot longer to heal when we get older as well. There is a LOT we can do to prevent falls from happening by being a little proactive.
Thousands are thinking of renovating their homes right now. Why not consider some safety features now BEFORE you need them? We all want to age gracefully and maintain our dignity and independence as long as possible. If we plan ahead, there is a lot we can put in place now that looks stylish AND can help us stay in our homes as we get older or an unexpected event or illness surprises us. We can also plan ahead to help our parents and loved ones to stay in the home they love without losing their independence.
If you or your loved one has suffered from a fall – we're here to help. If you or your loved ones have not experienced a fall, yet you wish to plan ahead and are thinking about a bathroom renovation. take a look at what we can offer you to help you age in place safely. Waiting until a fall happens is not your only option. Fall prevention is one best things we can do for our loved ones, and for ourselves.
Take a look at some options.
WALK IN TUBS with optional hydrotherapy – door swings out for easy transfer if the time ever comes that we may be using a walker or wheelchair.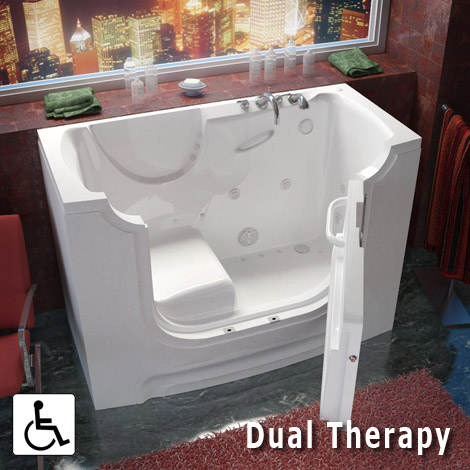 LOW CURB WITH BARRIER FREE CAPABILITY CONCEALED UNDER THE REMOVABLE THRESHOLD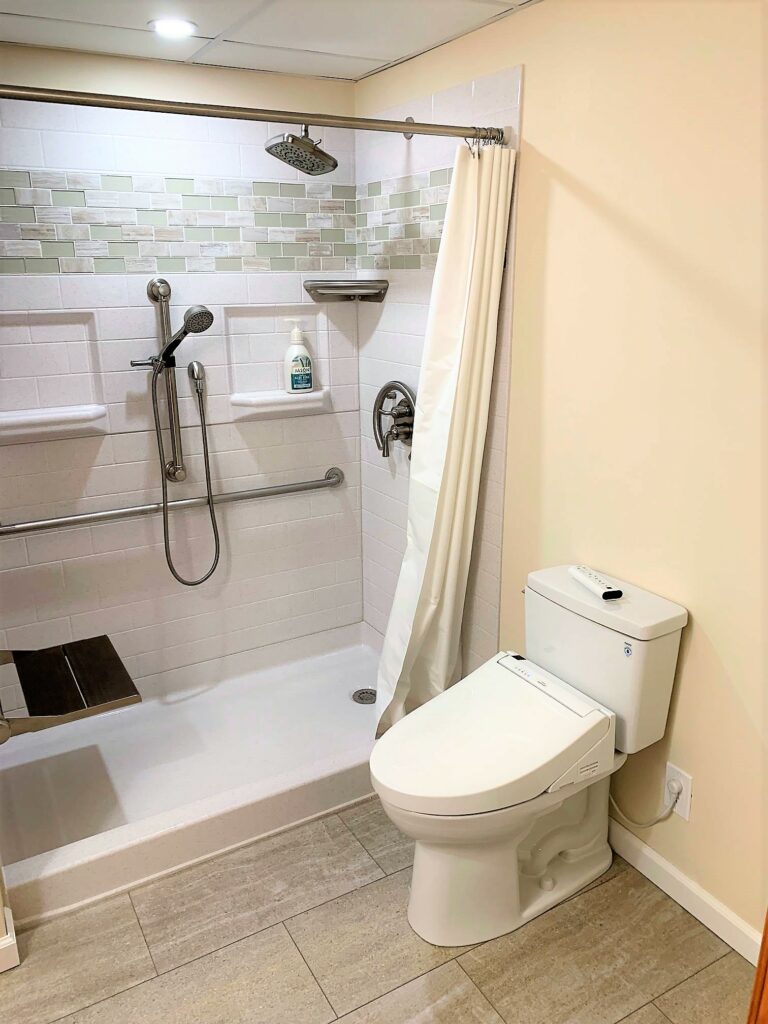 This shower features a removable semi perm threshold that appears to be a low curb shower. If wheelchair accessibility is ever needed, they need only cut the silicone to remove the threshold, and the water stopper is already in place. Some dual purpose "invisible" grab bars are there which look like an accent ring or corner shelf yet double as grab bars that support up to 500 pounds.
Our showers are fully reinforced with plywood – so there is unlimited placement capability for any grab bar or accessory needed at any time in the future. They look like tile but without the the tile or grout maintenance, and come with a 30 year warranty.
GRAB BARS: Are one of the simplest features we can put in place to help prevent a fall in the bathroom yet we may hold back because we don't want to see standard grab bars . You can opt for added safety in plain sight!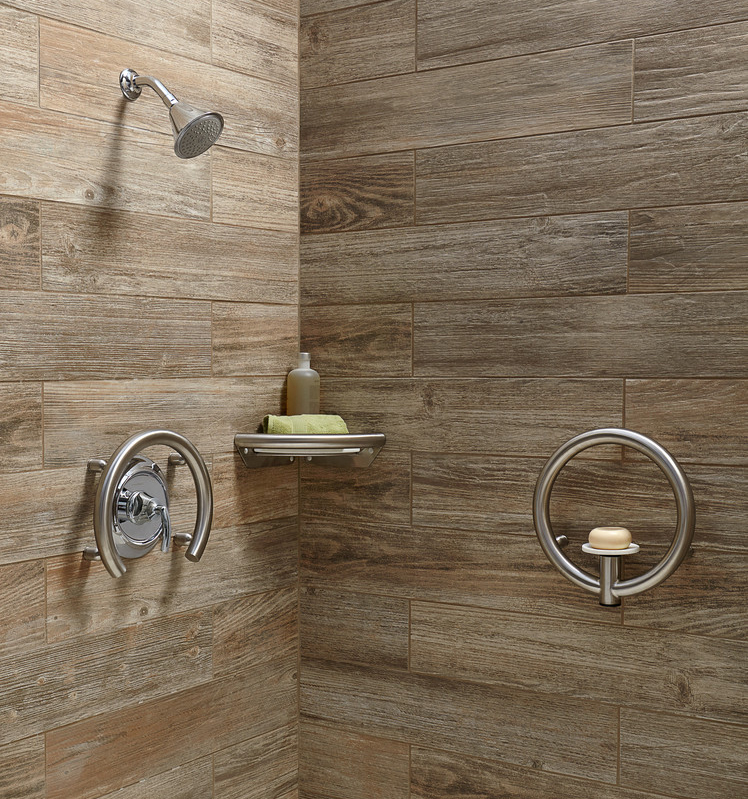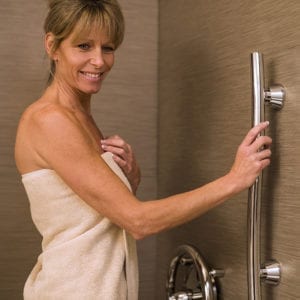 We at Accessible Solutions are here to help you deal with life's changes now, or plan ahead before that time comes. Call us today.