Accessible Solutions, a premier Bestbath dealer , is a leading installer of safe, durable, and beautiful handicap accessible roll-in, and walk-in showers and jetted tubs for people of all abilities. Our company, Accessible Solutions, a division of Wood Wise Construction, Inc., has been a partner of Bestbath since 1994. Bestbath offers a complete line of roll-in and walk-in shower models that feature low and barrier-free thresholds, along with replacement tub/shower units. Every Bestbath bathing solution — from walk-in tubs to traditional showers, to barrier-free showers — has been designed to be useful, beautiful, and easily modified to accommodate an individual through every stage of their life, regardless of their level of activity.
We can renovate your home to include roll-under sinks, walk-in tubs with bath seats, bathtub lifts, walk-in handicapped-accessible showers with fold up seats, hand-held controls, hand grips, grab bars, safety rails, wall-mounted sinks, non-slip surfaces, transfer benches, easy-transfer toilets, wheelchair turnaround areas, and easy-access storage. We can modify any part of your home that doesn't currently meet the needs of your disability. All of our bathing products install quickly and are easy to clean and maintain, so you can spend more time enjoying your washroom, and less time scrubbing it.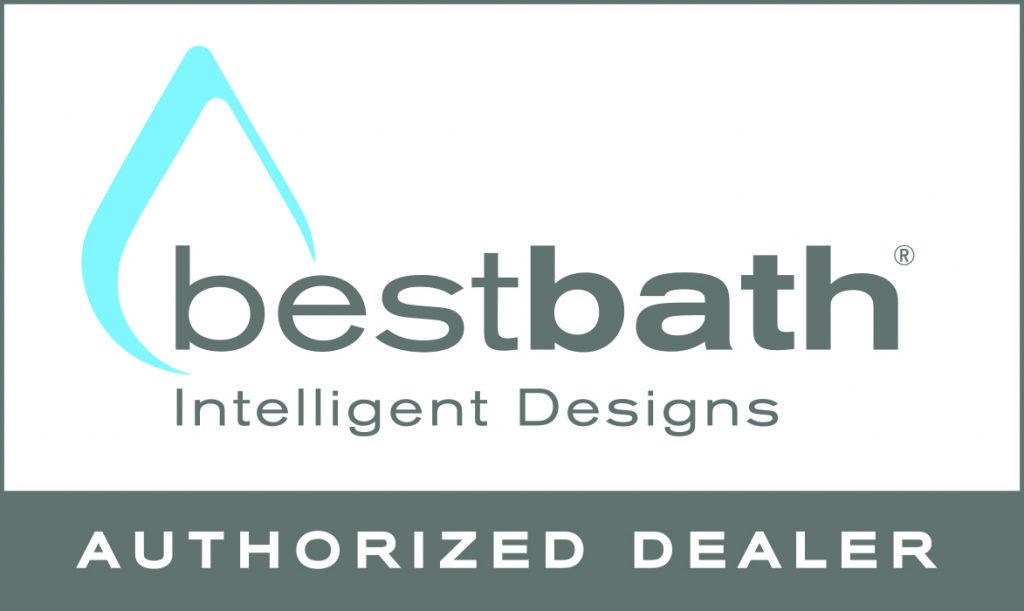 Bestbath has been manufacturing accessible walk-in showers and bathtubs since 1969 — their premier walk-in bathroom products are made in the USA. Bestbath's products are designed to meet the American standard for walk-in tubs and walk-in barrier-free showers and are CSA certified. Retrofitting a bathroom is the most popular handicap modification, and often includes converting step-in tubs to walk-in showers and installing grab bars in your washroom. Our walk-in tubs are designed to fit seamlessly into your current bathroom and allow you the options to choose custom colors and accents.
Bestbath's popular low-threshold walk-in showers eliminate barriers for accessible bathing and enjoyment with the added safety of non-slip shower pans. Bestbath makes commercial-grade, ADA shower stalls, barrier-free showers, and walk-in showers for a home that is code compliant with the ADA and ANSI. Barrier-free residential shower surrounds from Bestbath are designed to make bathing safe and accessible. You'll enjoy the clean and sleek-looking design of Besbath's products that can be custom-built to fit into the bathroom that you already have, regardless of shape, size, or color.
From a simple shower seat or bathroom grab bar to whole-home mobility modifications, stairlifts, elevators, or ramps, Accessible Solutions' expert staff will uniquely fit each client's home to meet their needs as well as to provide comfort and independence for people of all abilities. Modifications such as accessible bathing with roll-in showers or step-in bathtubs, door widening, or wheelchair ramps leading into a doorway are just a few of the many home remodeling services that Accessible Solutions specialize in.
We can help with all of your handicap accessible construction or universally designed construction needs. We're CAPS certified which means we are Certified Aging In Place Specialists. As one of the leading handicap disability contractors serving Massachusetts, Southern New Hampshire, and Southern Maine, we've been in business since 1978. We know how to design and install quality ADA compliant products — even aluminum, wood, vinyl, and rubber handicap wheelchair ramps!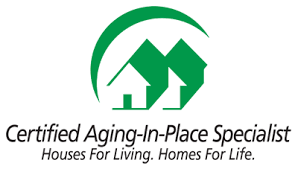 Accessible Solutions follows the guiding principle of Universal Design, which is the design of products and environments that should be usable by all people, to the greatest extent possible, without the need for adaptation or specialized design. One of the key concepts of universal design is to provide accessibility without stigmatization by integrating accessibility features, so they benefit all users while going essentially unnoticed. In homes, the features of Universal Design can include lever-handle faucets, no-threshold walk-in showers, zero-step entrances, wider doorways and halls, and kitchen countertops at varying levels to accommodate standing and seated users, as well as people of different heights.
We can help you find a wide variety of financing options, including a 0% APR loan with no payment option in the state of Massachusetts that doesn't have to be repaid unless you sell your home. We can build you the handicap accessible bathroom of your dreams, that works for every member of your family. No matter what type of modifications you are looking for or whatever area of the home you are looking to remodel, Accessible Solutions will be able to help you.
Bestbath products come with a 30-Year Limited Warranty. Accessible Solutions is a full-service home accessibility renovator and unrestricted general contractor, which means that we can renovate your entire home to be handicapped accessible. We're New England's experts in this business — trust no one else with your disability home remodeling needs. Contact us today to learn more about our products and services — we're standing by to hear from you right now!