Tub To Shower Conversions For Seniors: Should you consider it ?
Taking out that tub you have to step up and over and replacing it with a low curb or barrier free shower is a great option for any senior or baby boomer. If you are thinking about a bathroom remodel, why not consider this now and it will be the last time you will ever have to address it. Why? Low curb or barrier free showers provide a much safer and more independent bathing environment. As seniors get older, mobility and balance can become bigger issues. Slips and falls can become more frequent, making some places in the home more dangerous.
According to the National Institute on Aging, 80% of falls happen in the bathroom, so providing safe bathing for an elderly loved one can keep them safe and give you great peace of mind.
The bathroom is considered the most dangerous room in the house for seniors, based on a CDC report that found 235,000 people go to the ER (emergency room) each year for a fall in the bathroom and 14% of those are hospitalized. These injuries happen while bathing or showering, but also when using the toilet.
What are some of the benefits?
Safety: Falls at home, and especially in the bathroom, are one of the major reasons for injuries and broken hips or fractures among seniors. Low curb or Barrier Free Showers are easier and safer to get in and out of than traditional bathtubs.
The CDC reports that, "Over 800,000 patients a year are hospitalized because of a fall injury, most often because of a head injury or hip fracture."
Each year, 3 million older people are treated in emergency departments for fall injuries. Centers For Disease Control and Prevention
Accessibility:  Our line of Bestbath showers is designed to provide safe barrier-free living spaces. They are called "Lifetime" Showers due to their construction and ability to adapt to your needs as years pass. With a full integral wood core, you can easily add grab bars, fold up shower seat, and other accessories at any time, at any location. They also incorporate a slip resistant shower pan, making it much easier and safer to use.
Value:  Don't be mistaken into thinking that having a low curb or barrier free shower will decrease the value of your property! You haven't seen our showers! Polls show that most consumers don't soak in a bathtub anymore anyway. For seniors, it's often too hard to get down into the tub and then get back out. And with our patented threshold adapters, you can easily make a barrier free shower look like a traditional low curbed shower within minutes. Of course, we also offer walk in tubs – but that's for another story.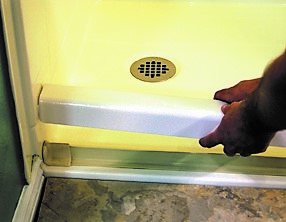 Independence:  Just knowing you can safely take a shower improves so many aspects of your life. How many times have clients told us:  "I can finally take a shower without worrying about falling! "
"Now I look forward to my shower!" "This has made such a difference in my life!" And they are so easy to keep clean. They look like tile, but you have no grout or tile to maintain. Cleans up easily in less than 5 minutes and stay beautiful ! 30-year warranty.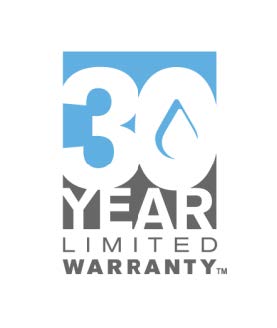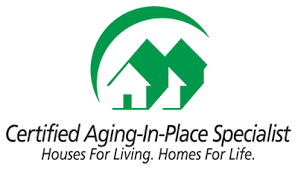 Would you like to learn more? If you're interested in a tub to shower conversion for yourself or a loved one, you need someone you can trust.
So contact Accessible Solutions today. We've specialized in this field for over 30 years . We can even help you find programs that may help you fund these renovations, especially if you are a homeowner in Massachusetts.
Contact Deb at Accessible Solutions to learn more at : 888-534-9211; or email at debbie@MakeYourHomeAccessible.com.
#SAFE SENIOR LIVING
#SAFE SENIOR BATHING
#AGING IN PLACE
#BARRIER FREE LIVING SPACES