We plan so much in life – an upcoming date night – a wedding – an anniversary, a vacation – retirement plans. We even plan ahead to take care of our family for when we die. We know that we are being smart and responsible to plan ahead . Why shouldn't we also think about what changes we should make to our home now if we want to plan to stay in the home we love? This is even more true if we are already planning a remodeling project. Our home is often our biggest asset – why not make it work for you?
Statistics show that falls are cause of over half of all accidental deaths for adults over 65. Taking preventative measures now is a wise investment. You might say "WAIT – I don't want my home to look like I have a handicap – I'm not disabled , I don't want my home to look like a hospital, and I don't need accessibility… yet? Does this bathroom look institutional to you?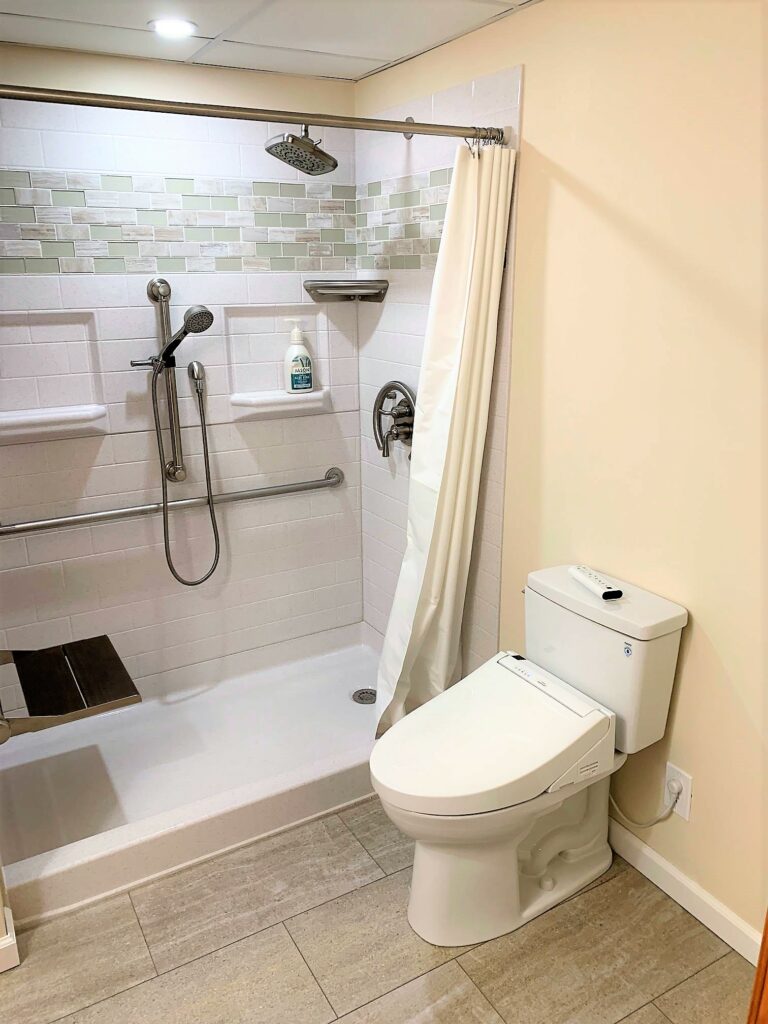 This comfort height toilet also features a Washlet toilet seat by Toto – such luxury yet affordable. Never a cold toilet – with all the benefit of a bidet!
Is also features one of our "Lifetime" Showers from Bestbath with custom tile recessing added. Smart designer grab bars that give safety in plain sight – such as a corner shelf grab bar as well as an decorative accent ring around the mixing valve. It also features a low profile – REMOVABLE threshold. Yes this shower is actually curb-less – yet that specialty adapter makes it look like a traditional shower – yet full barrier free access will always be available within minutes by removing that adapter to have a truly barrier free accessible shower. All coupled with beautiful spa shower seat which folds up out of the way when not in use.
How about a sink vanity that doesn't look like it's for someone with a disability ? Yet these sink vanities are wheelchair accessible. provide storage – hide the pipes, and come in a variety of wood finishes with solid surface granite blend countertops.
This sink is shown without the optional kickplate – it comes in oak, maple or poplar with 6 different door styles and numerous finishes. You also have our choice of dozens of solid surface granite blend countertops – accessibility there if you ever need it – but quality, beauty and dependability always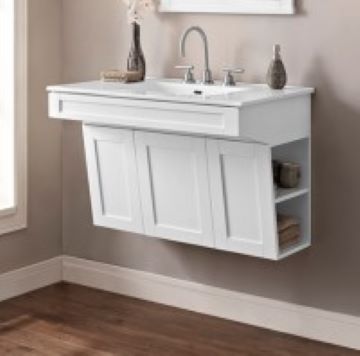 We can explore numerous further options as simple as wider doorways – at least entry doors, bedroom, home office and bathroom. Even more attractive now with pocket doors and barn doors that are stylish as well.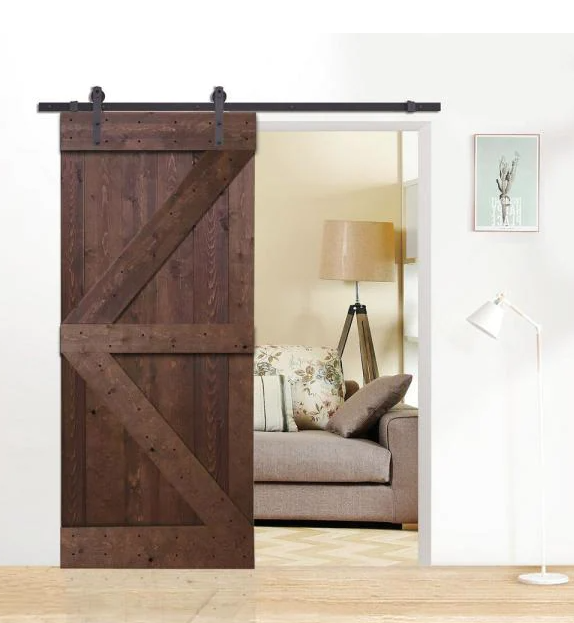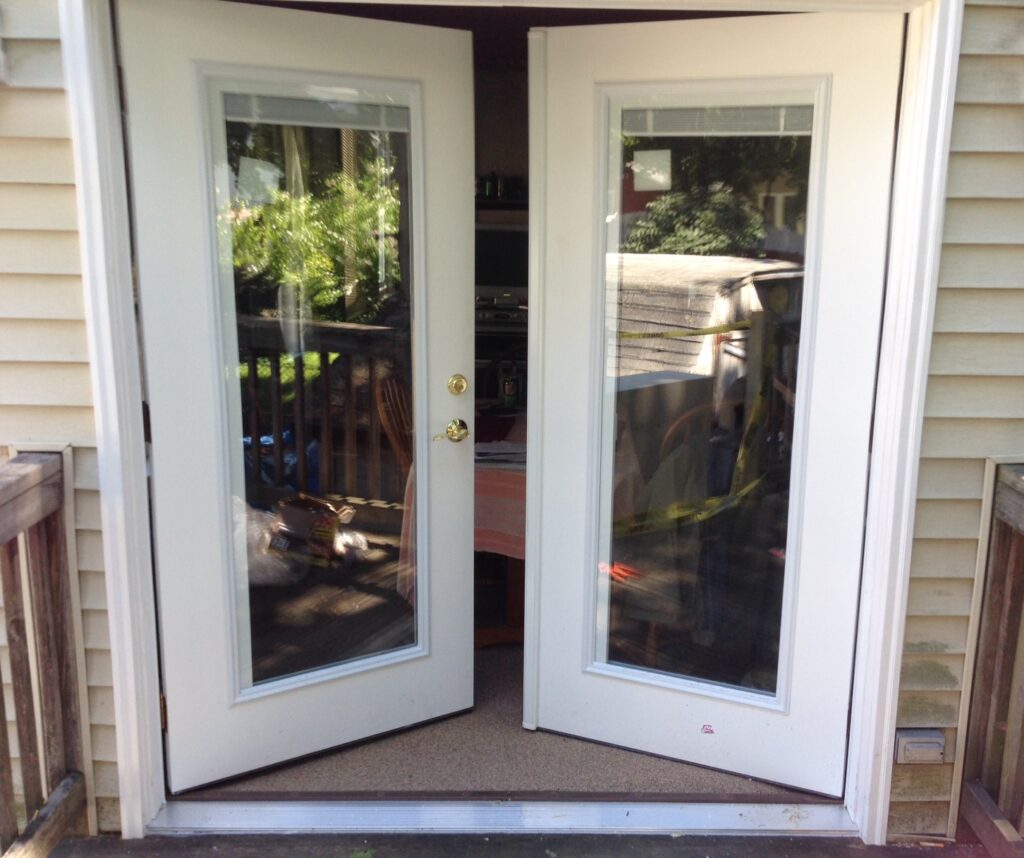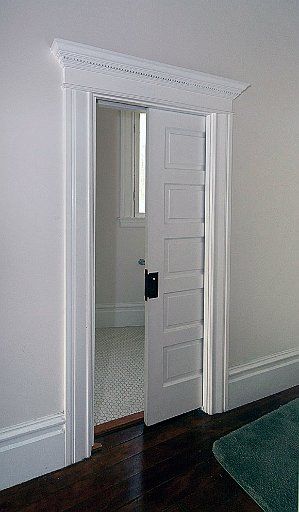 If you are contemplating a home remodel – or If you have just been faced with an unexpected Life changing event, We can help you make your home a safer, more comfortable home environment. If we can help, call us today: 888-534-9211