ACCESSIBLE SOLUTIONS – A+
We received yet another certificate – showing that your needs will be well taken care of by Accessible Solutions.
This was just received today by the Better Business Bureau:
"Deborah, congratulations!

This is a special day and BBB would like to recognize Accessible Solutions for your accomplishment of no complaints in the last 36 months.

Be proud of what Accessible Solutions has achieved and display your certificate proudly."
If you are looking to regain or retain your independence, we have the accessible bathroom remodeling contractors as well as accessible kitchen remodeling contractors you can trust to help.
We provide professional bathroom remodeling, accessible kitchen remodeling and accessible entry/egress services that will not only transform your bathroom, kitchen, egresses – your entire home – into one that is safe and accessible, but one that is that is stylish and functional, and will improve your quality of life for years to come
If you feel like your old and poorly designed bathroom or kitchen is putting you at risk, call Accessible Solutions today. We have specialized in making homes accessible since 1994 and we'd happy to add you to our list of satisfied customers.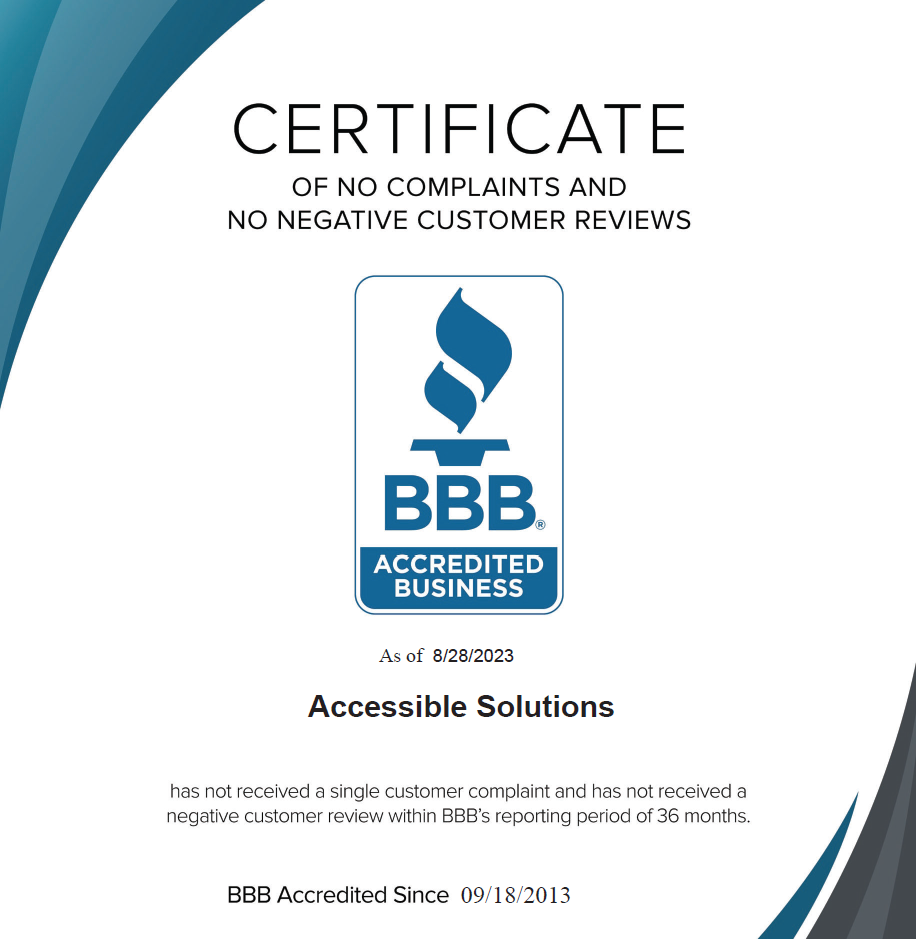 #accessiblebathroomremodeling
#accessiblekitchenremodeling
#A+trustedBBBcontractor